Roll over image to zoom in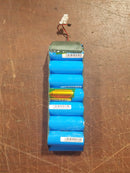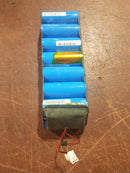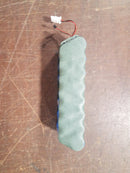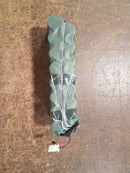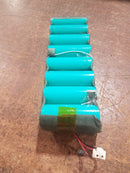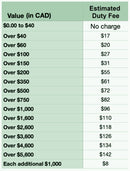 Description
This listing is for shipping to Canada and as such will likely be subject to duties and other fees that BCH has no control over. By ordering from this listing you are confirming that you understand that other fees will apply(CA fees via Fedex) beside the total shown at checkout. Please see the attached "duties" image for an estimate on additional fees.
We have these in a blue and green wrapped versions (see photos).
Testing these has been a mixed bag, most of the cells seem to be viable but almost every pack has a one or two bad cells. For that reason we are selling these packs dirt cheap and As-Is for CELL RECOVERY ONLY.
As usual we have no desire to ship junk to our customers so we are testing each pack to make sure the pack voltage is resting at 12v or higher.
Payment & Security
Your payment information is processed securely. We do not store credit card details nor have access to your credit card information.